Letter to GP POA on Irrigation Questions (PDF) (RTF)
Letter to GP POA on Revised Irrigation AGMOD Allocations (PDF) (RTF)
Transmittal Letter to GPHOA on Revised Irrigation AGMOD Allocations (PDF) (RTF)
Transmittal Letter to GPHOA on Submission of Water Conservation Plan (PDF) (RTF)
Response Letter to GPHOA on Irrigation Matters (September 2022), Letter 8.15.2022, 549308 – Irrigation Rate Study (2018) (PDF) (RTF)
549308 – September 13, 2018 Public Hearing Presentation on Rate Study (PPTX)
Gran Paradiso HOA Irrigation Presentation (PPTX)
Blue Heron Park will be closed September 12th through November 1st to perform sod repair and concrete work.
Hurricane Ian 10/4/22 Update
The West Villages Improvement District (WVID) has assessed the damage caused by Hurricane Ian and has the following updates available as of Tuesday, Oct. 4, for residents, businesses and community members:
Roads
All District roads, except for the intersection of River Road and West Villages Parkway, are open and passable. River Road and West Villages Parkway remain closed due to flooding concerns.
Landscaping
There is a large loss of landscaping. In some instances, larger trees were pushed into the median and into the sidewalks, making some areas of the sidewalk unpassable to foot traffic. Please exercise caution on the sidewalks.
Streetlights
Hurricane Ian also caused significant damage to the streetlights throughout the district. Many lights lost head fixtures and there was damage to some poles. While most of the debris has been cleaned up, please exercise caution on the roadways.
Irrigation Pump Stations
District staff is currently assessing damage to the District's irrigation pump stations and will work swiftly to address and resolve any issues.
Lakes
Lakes throughout the district are running over the control height. These lakes are slowly releasing, due to the high water flow and level of the Myakka River.
The WVID is working diligently to finish the storm clean-up and begin the repair and rebuild process. Additional updates will be shared as information becomes available. For updates from the City of North Port, please visit their Hurricane Ian Recovery Updates webpage.
Please do not hesitate to reach out to District Manager William Crosley at wcrosley@sdsinc.org with any questions or concerns.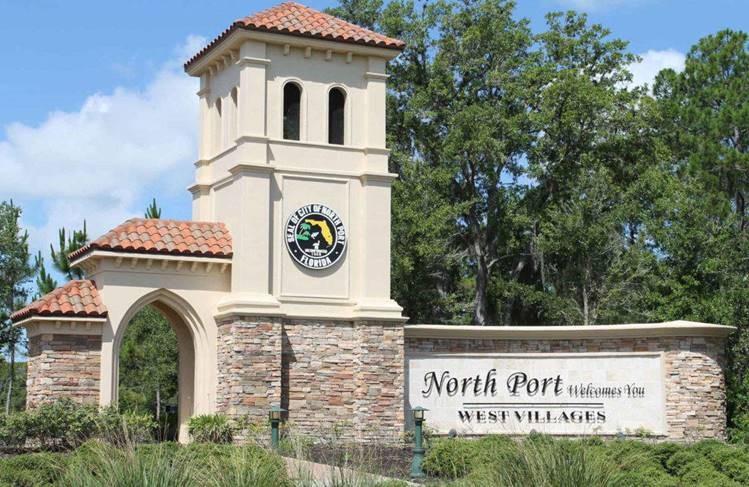 About the District
The West Villages Improvement District was created by Special Act of the Florida Legislature pursuant to and under Florida Statutes Chapter 189 Special Purpose Local Government Act to assure timely, cost-effective, and high-quality design and implementation of infrastructure for the District located in City of North Port in Sarasota County.
WVID is a limited, single and specialized purpose Local Government whose purpose is to provide infrastructure, including community development systems, facilities, services, projects, and improvements to the District. The area governed by the District is approximately 11,000 acres.
A five-person Board of Supervisors governs the District and members must be United States citizens. In addition to the general powers that allow the Board to conduct its work, its Special Powers include: provision for utilities, maintenance, construction and waste collection. The District may borrow money, issue bonds, and levy taxes and/or special assessments, user fees and charges.